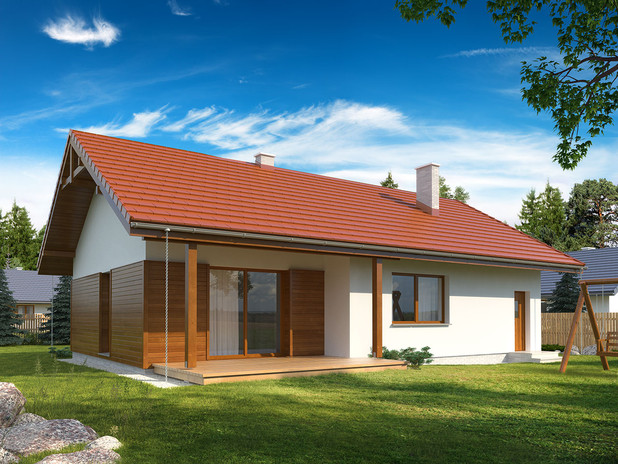 The popularity of frame houses
Frame houses appeared in Poland not so long ago, and they already have their supporters and opponents. Nevertheless, day by day they are gaining more and more popularity in the construction market. Proportionally to the interest in this type of construction, the awareness and knowledge of investors about the very process of building Canadian houses is also increasing. And this knowledge is so important, that it allows the investor to protect himself against possible threats and construction defects. Less often than a few years ago, is subject to company announcements, which offer the construction of such houses for less than half or more than the construction of traditional houses.
It's worth pointing out, that the difference in construction costs is small, you can even say, that it is quite similar to the construction of brick houses. Frame construction is therefore based on high-end, specialized construction companies, using only appropriate quality materials and necessary construction technologies. With proper rules, a house built in Canadian technology will be usable for decades. The precision of workmanship and the problem of finding professionals do not deter wooden houses supporters.
Especially young people like this type of construction, because its advantage is the speed of building a house, ease of interior finishing and energy efficiency, which matters in the case of galloping gas and electricity prices. In addition, frame houses are easy to rebuild and expand, which gives you new opportunities. The undoubted advantage of the house itself, is its structure and shape, blends in perfectly with the surroundings. Easy to maintain for many years and energy efficiency are the basic conditions for the construction of frame houses.
Why are people increasingly building frame houses?
When choosing a new accommodation, several aspects are the most important. Location, size, the quality of the finish and the overall appearance of the building are extremely important, for clients buying an apartment. There ,who decide to build houses can only rely on visualization and their own spatial imagination.
But for them the above aspects are also very important. Usually houses are built on the outskirts of cities or in the countryside, away from the hustle and bustle and noise. Such a location and closeness to nature, are the basic guidelines for our home. We try, that it would fit into the surroundings and harmonize with nature and at the same time please our eye. More and more often, the choice of investors is frame houses, which due to its structure and the beauty of the solids, perfectly reflect the character of the owner, allow communing with nature and blend in with its beautiful landscape.
But not only the shape of the building and its ecological character make it possible, that we decide to make such an investment. The fact is important, that frame houses are built quickly and with proper execution and use, they can serve up to a hundred years, which is no less than brick houses. Young people often take advantage of this offer. With limited financial resources, they decide to build a house with a smaller area keeping in mind the fact, that the frame house is easy to expand and adapt to your needs. It is a modern way of thinking about your future.
Dry construction, without the need for concrete or other mortar causes, that the area around is easy to clean up and arrange home gardens, which, well suited to the environment, blend in beautifully with their architecture. An additional advantage of frame houses is their energy efficiency and good thermal insulation. It is a fact, that these houses cool down more easily, but also easier to heat up. Considering all the pros and cons, Undoubtedly, frame houses are a good idea for your own home away from the hustle and bustle and close to nature.