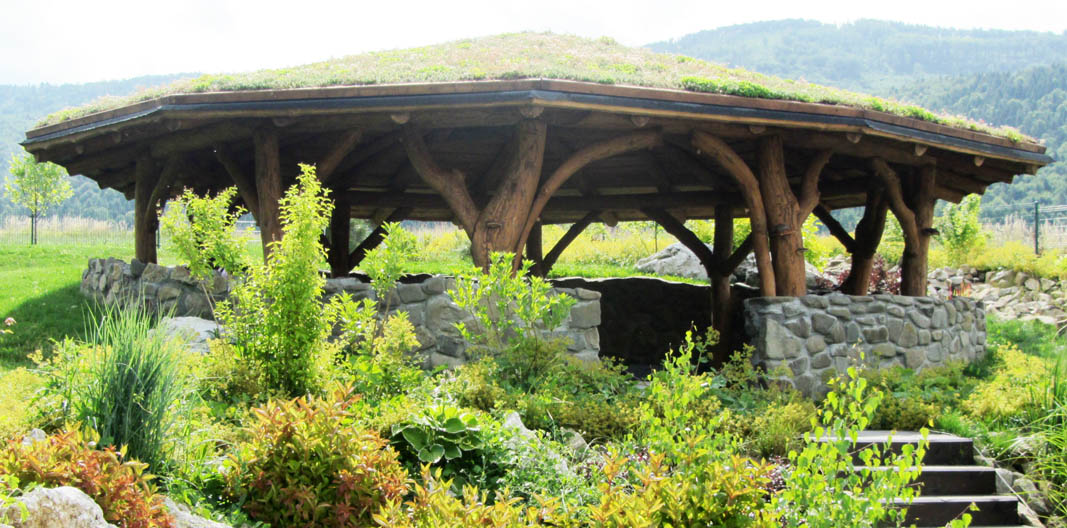 How to make a garden gazebo?
Lots of garden owners, planning their optimal management, decides to build a gazebo for recreational purposes- holiday resorts. In the main assumption, it is supposed to be important, even the focal point of the garden space, even when in fact it is situated on its edge. It can take countless forms, varied in size, shape, or the material used. But the most important thing is this, to choose a specific solution, adapt the architectural style of the gazebo to the surrounding climate.
For the development of large spaces, it is a great idea to build a brick gazebo combined with a smokehouse, grill, or a fireplace. Due to the strength of the material, from which it is made, it can serve for many years and impress with an extremely durable and elegant form. In addition, thanks to their insulating properties, they provide a pleasant coolness during summer heat.
For filling smaller ones, wooden structures are recommended for home gardens. Log gazebos covered with wooden or bituminous shingles or a thatched roof look impressive, made using the traditional method. The latter version is definitely more expensive than standard canopies; it also has specific thermal properties, sound-absorbing, waterproof, and even ecological.
Building a gazebo is not always a complicated process, for which it is necessary to involve professionals. For example, it is possible to use a free database of ready-made wooden house designs. Thanks to this option, With a small financial outlay, we can make a dream house ourselves.
Garden gazebos are not always massive structures permanently attached to the ground. They can also take the form of an aluminum frame, on which stretches of polyester are stretched, waterproof material. Extendable garden pavilions are light, so they can be moved from place to place; moreover, they are easy and quick to install.
For those who value designer, yet simple forms, a great solution is modern metal gazebos, which in combination with furniture on cast iron frames will delight with classic elegance.
High-quality, expensive materials are not an absolute requirement for successful construction. In many garden supply stores, you can buy cheap DIY gazebos. Their simple installation and attractive price make it, that many customers use these practical designs.
Yet another form of gazebos are garden sheds made of various types of materials. To make them, you need a precise project, detailing the next stages of work.
Garden gazebos are an ideal solution for those who want to rest in a quiet place, providing protection against hot sun and possible rain. They have important practical and functional properties, and properly made, they will be an ideal home or allotment garden.